Hefty nomination fees will reduce participation of women, youth, and people with disabilities in electoral processes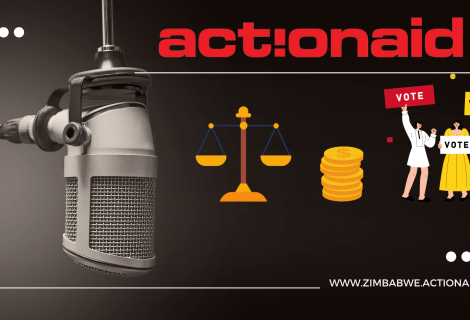 Joint Press Statement
Harare – 02 September 2022 – Activista Zimbabwe, Project Vote 263 and ActionAid Zimbabwe (AAZ) note with concern a recent increase in the nomination fees for election candidates gazetted through Statutory Instrument (SI) 144 of 2022 by the Zimbabwe Electoral Commission (ZEC). We believe that the increase will disenfranchise marginalized groups such as women, youth, and people with disabilities (PWDs) from running as candidates and reduces chances of their election into public office. These groups already face gendered, age-related, and stigma-based barriers resulting in insufficient political representation, lack of participation in governance and developmental processes, and limited access to life opportunities and means of production. The processes leading to the increase in the nomination fees have also not been inclusive, with these groups, and many others, not consulted at all.
According to the SI 144, a presidential candidate must pay US$20,000, up from US1,000, while a member of parliament (MP) candidate pays US$1,000 from US$50, and a proportional representation candidate has to fork out US$200 from US$100. The Zimbabwe presidential nomination fee is four times higher than that of Zambia and almost ten times higher than Kenya's. The electoral systems in Swaziland, Angola and Mozambique do not require nomination fees for MPs. These countries' systems endorse MPs by a huge number of nominees, (Institute for Young Women's Development, 2022).
The SI 144 pronouncement may have unintended consequences of slowing down voter registration because of loss of trust in the Zimbabwe electoral system. Furthermore, the SI is inconsistent with Articles 3 and 31 of the African Charter on Democracy Elections and Governance (ACDEG), which call for effective participation of citizens in democratic processes and for state parties to promote the participation of social groups with special needs in the governance process, respectively.
Most youths in Zimbabwe are unemployed resorting to working in the informal sector where incomes are unstable and those employed earning below the poverty datum line. Furthermore, youths, women and PWDs are confronted with physical, socio-cultural, and structural barriers regarding their participation in electoral processes where such participation is characterised by less representative quota systems. Women face gender-based violence, patriarchal domination, and gendered traditional roles. PWDs face stigma and discrimination associated with lack of user-friendly facilities and necessities.
The SI 144 of 2022 also violates the founding values and principles in the Constitution of Zimbabwe which advocate for free, fair, and regular elections as well as adequate representation of the electorate. Section 67 of the Constitution provides for citizens' right to elect representatives and the right to be elected, while section 56 advances the notion of equality and non-discrimination in electoral processes. As Activista Zimbabwe, a movement representing youth interests with support from AAZ and Project 263, a youth-led initiative on campaigning for youths to vote, we also believe that the setting of fees to access delimitation maps and the voters' roll through yet another SI 145 of 2022 will infringe on citizens' rights to access information.
We implore ZEC to:
1. Urgently initiate dialogue and consultation with the affected stakeholders and scrap the nomination fees for youth, women and PWDs.
2. Consider the option of increasing the number of signatures of people who nominate presidential candidates to 1000 per province.
3. Reduce costs related to accessing the voters' roll by making them available on various virtual platforms.
4. Put in place mechanisms that promote access to electoral information, technical and financial support for women, youth and PWDs to effectively participate in electoral processes.
5. Expedite the implementation of ALL recommendations of the observer missions to the 2018 harmonised elections to ensure that the 2023 polls pass the credibility test.
6. Implement:
i. Section 20(1)(b) of the Constitution, which emphasises the right of youth to be represented and participate in political spheres,
ii. Section 56(2) which stresses the right of both women and men to equal opportunities in political, economic, cultural, and social spheres,
iii. Section 67(3)(b) which gives every Zimbabwean citizen, including women, youth and PWDs, the right to stand for election for public office and, if elected, to hold such office,
iv. Section 80(1) which gives every woman the right to equal opportunities in political, economic, and social activities, and
v. Section 17(1) (b)(i) which reiterates that both genders should be equally represented in all institutions and agencies of government, at every level.
For more details please contact:
ActionAid Zimbabwe Country Director, Joy Mabenge: Email joy.mabenge@actionaid.org or Mobile +263 772904479
Twitter: https://twitter.com/ActionAidZim
Facebook: https://www.facebook.com/ActionAidZimbabwe/
Website: https://zimbabwe.actionaid.org/
ENDS//