The government of Zimbabwe must cushion civil servants in the face of the high levels of inflation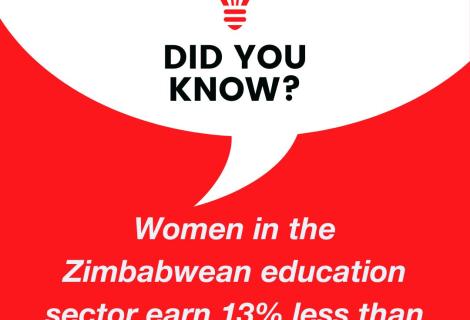 Press Statement
23 June 2023 – Harare –  The high levels of inflation prevailing in Zimbabwe have plunged the marginalised and those living in poverty deeper into distress. As the world commemorates Public Service Day, ActionAid Zimbabwe (AAZ) is concerned by the plight of the civil servants whose salaries have been severely eroded thereby impacting their role in the effective delivery of public services.
Public Service Day is celebrated on the 23rd of June annually and was designated by the United Nations General Assembly to celebrate the value and virtue of public service. AAZ implores the government of Zimbabwe, especially during this high inflationary period to cushion all public servants, improve their conditions of service, and widen opportunities for investment in the provision of public services in health, education, transport, and portable water ensuring their gender sensitivity. AAZ believes that strengthening public services is at the core of any economic recovery and development plan.  
AAZ notes that the negative repercussions of the low remuneration of civil servants and low investment in public services increase the burden of unpaid care work, especially for women as primary caregivers who are struggling to afford services and bear the brunt of a frustrated and demotivated public service. Moreover, we strongly oppose the prevailing austerity policies such as the Intermediated Money Transfer Tax on an already overburdened civil service and general populace.  
AAZ calls upon the government to exercise progressive taxation which prioritises taxation of the wealthy and corporates to pay their fair share of taxes whilst reducing the tax burden on the poor.  Furthermore, the government must ensure that the raised revenue is fairly distributed in the just remuneration of civil servants and provision of gender-responsive public services for the poor and marginalised. //Ends/
For further inquiries please contact ActionAid Zimbabwe Country Director, Joy Mabenge:
Email: joy.mabenge@actionaid.org
Mobile: +263 772904479
Twitter: https://twitter.com/ActionAidZim
Facebook: https://www.facebook.com/ActionAidZimbabwe/
Website: https://zimbabwe.actionaid.org/